Between wild nature and turquoise sea
The granite sculpted by the wind here smells of rockrose and juniper, the sand is very white, the blue of the sea is dotted with light blue and turquoise. At the Club Esse Gallura resort in Aglientu, inside the Monti Russu Park, you can experience a masterpiece of nature, enlivened by sporting events, musicals and cabarets. Santa Teresa, Capo Testa and Isola Rossa, renowned pearls of northern Sardinia, will be the amazing setting for your holiday. And your glass of Vermentino, after the discovery of hidden beaches and solitary coves, will tinkle golden in a toast that smells of happiness 🥂.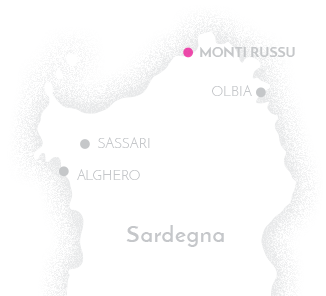 Restaurant
Panoramic restaurant with a spectacular view of the Monti Russu bay.
Our service is always buffet-style and allows all our guests maximum freedom and creativity in combining flavors and quantities to suit their personal taste. Every day we offer regional and international dishes, with a wide choice of starters, pasta dishes, main courses, sides, fruit, desserts. Theme nights and typical Sardinian evening. Micro-filtered water, white and red house wine, light beer are always included at no extra charge at lunch and dinner. A selection of local wines is also available. Our staff is trained to prepare food for various food intolerances, specific products are not available, but we can cook food supplied directly by the guest, limiting contamination.
For kids, every day:
RistoMini 'Hero's Banquet': a special menu for children, who can eat together with the Hero Camp staff in a special area.
Baby feeding room: an equipped area dedicated to kids up to 3 years, accessible with no time limits, where parents can prepare baby food and find the main basic foods prepared in our kitchen without salt and using selected fresh products (meat/vegetable/fish broth, vegetable soup, small pasta, grated cheese, whole and part-skin UHT milk, yoghurt, processed cheese, seasonal fruit).
Entertainment
Club Esse Gallura Beach is a large, club-style complex. The facility has spacious rooms that are great for activities, like the large swimming pool equipped with a slide for children, the heart of the facility, the music bar and the amphitheatre. The contagious smile of our entertainment team accompanies our guests for their entire holiday with a rich program of entertainment, sports and shows providing amusement in an atmosphere of fun and sharing.
Sport
Our guests have access to the swimming pool, a pool for adults and one for kids (mandatory swimming cap); a multi-purpose basketball and table football field, 2 tennis courts, beach volley and 2 areas for bowls.
Children and Teens
Hero Camp (from 3 to 13 years, further divided by age ranges) allows our little guests to experience a holiday within a holiday, with specially trained assistants and an equipped game area.
Young Club (from 13 to 18 years) with a daily meeting at the swimming pool for sports activities, dances, games and championships, a cabaret workshop, role-playing games and group games.
anti-Covid Measures
Club Esse, for this season too, works to create the ideal conditions to guarantee you fun and relaxation in total safety and reserves the right to modify/cancel certain services, should the prevention measures of the competent authorities make it necessary.
To find out all the details on hospitality, distances, beaches, entertainment and miniclub services that will make your holiday Covid-free, you can consult the appropriate document with all the answers to the most frequently asked questions on prevention measures.


Shuttle service for the beach

Swimming pool for adults and children





Choose the dates of your next holiday in Sardinia at the Club Esse Gallura Beach. Hero Camp
The adventurous holiday of your kids
Hero Camp is an entertainment project for children started in 2011 and present in each Club Esse and all facilities with 'Fun for Life!' amusements. The mascot, a penguin called Pink Hero, and our Hero Trainers let our young guests experience a holiday within a holiday with leisure, sports, artistic and theatre activities inspired by themes of ecology and community… Learn more
All the Club Esse tourist facilities