Club Esse

Capo d'Orso

RESIDENCE
Admire La Maddalena Archipelago
The Club Esse Residence Capo D'Orso can be found right on the sea, 500 meters from the center of Palau, the perfect starting point for visiting the spectacular La Maddalena Archipelago and the unforgettable beaches of Caprera, Santo Stefano, Budelli and Spargi. Ideal if you are with your family or as a couple, or if you want to take a holiday with friends. Ideal if you love good food, laughter and nature. Ideal if you want to be happy 🤩.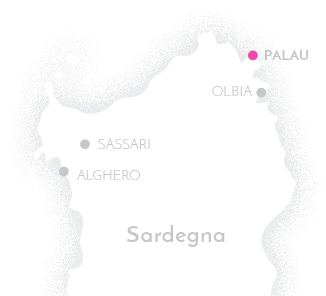 Entertainment
Club Esse Capo D'Orso Holiday Apartments is a large club-style residence. The facility offers large spaces perfectly suited to activities, like the 2 swimming pools, the beach, the music bar and the theatre. The contagious smile of our entertainment team accompanies our guests for their entire holiday with a rich programme of entertainment, sports and shows providing amusement in an atmosphere of fun and sharing.
All services are guaranteed from May 31 to September 20, outside of the indicated dates it's anyway available a 'soft' entartainment service with evening shows, tournaments, fitness.
Sports
Our guests have free access to the swimming pool (swimming cap compulsory), tennis court, football field and beach volley. Possibility to rent inflatable boats, cars and scooters. Rich excursion program.
Children and Teens
Hero Camp (from 3 to 13 years old, further divided by age ranges) from 9:30 to 18:30 allow our
little guests to experience a holiday within their holiday, with specialised assistance, equipped
play area, theatre workshop for kids, toy library with games, video library and relaxation area for the afternoon nap.
Young Club (from 13 to 18 years) with daily gatherings for sports activities, dances, games
and championships, a cabaret workshop, role-playing games and group games.
anti-Covid Measures
Club Esse, for this season too, works to create the ideal conditions to guarantee you fun and relaxation in total safety and reserves the right to modify/cancel certain services, should the prevention measures of the competent authorities make it necessary.
Thanks to this approach, in 2021 over 90,000 guests enjoyed peacefully their holidays at Club Esse hotels and resorts.
To find out all the details on hospitality, distances, beaches, entertainment and miniclub services that will make your holiday Covid-free, you can consult the appropriate document with all the answers to the most frequently asked questions on prevention measures.







Tennis court/football pitch

Choose the dates of your next holiday in Sardinia at the Club Esse Capo d'Orso. Hero Camp
The adventurous holiday of your kids
Hero Camp is an entertainment project for children started in 2011 and present in each Club Esse and all facilities with 'Fun for Life!' amusements. The mascot, a penguin called Pink Hero, and our Hero Trainers let our young guests experience a holiday within a holiday with leisure, sports, artistic and theatre activities inspired by themes of ecology and community… Learn more
All the Club Esse tourist facilities