Club Esse

Capo d'Orso

RESIDENCE
The Club Esse Capo D'Orso Holiday Apartments are right on the sea, 500 metres from the centre of Palau, facing the La Maddalena Archipelago. These are comfortable apartments placed on the slope to the sea, 50 metres from an equipped beach.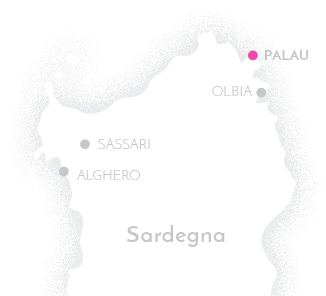 Entertainment
Club Esse Capo D'Orso Holiday Apartments is a large club-style residence. The facility offers large spaces perfectly suited to activities, like the 2 swimming pools, the beach, the music bar and the theatre. The contagious smile of our entertainment team accompanies our guests for their entire holiday with a rich programme of entertainment, sports and shows providing amusement in an atmosphere of fun and sharing.
All services are guaranteed from June 2 to September 22, outside of the indicated dates it's anyway available a 'soft' entartainment service with evening shows, tournaments, fitness.
Sports
The resort has 2 swimming pools, 1 tennis court, 1 multi-purpose field and volleyball.
Bianchi Bike Center and Bike Academy: in collaboration with Probike, a new concept of service is taking shape in the resort for those who love cycling. Bicycle rentals for all needs (from children to adult, from beginner to expert, city bikes, MTBs and road bikes; reservation is required for top-range bikes), original Bianchi accessories, special clothing, maps and specially designed routes that depart from the facility, office service with trained personnel. Bike Academy and our instructors can provide a unique experience, sharing the positive values that 2 wheels can offer.
Children and Teens
Hero Camp (from 3 to 13 years old, further divided by age ranges) from 9:30 to 18:30 allow our
little guests to experience a holiday within their holiday, with specialised assistance, equipped
play area, theatre workshop for kids, toy library with games, video library and relaxation area for the afternoon nap.
Young Club (from 13 to 18 years) with daily gatherings for sports activities, dances, games
and championships, a cabaret workshop, role-playing games and group games.







Tennis court/football pitch

Choose the dates of your next holiday in Sardinia at the Club Esse Capo d'Orso. Hero Camp
The adventurous holiday of your kids
Hero Camp is an entertainment project for children started in 2011 and present in each Club Esse and all facilities with 'Fun for Life!' amusements. The mascot, a penguin called Pink Hero, and our Hero Trainers let our young guests experience a holiday within a holiday with leisure, sports, artistic and theatre activities inspired by themes of ecology and community… Learn more
All the Club Esse tourist facilities