For its first mountain Club Esse Hotel  has chosen Pila, in Valle d'Aosta with its overview of the Mont Blanc and the Matterhorn. Over 70 km of slopes, and the most beautiful treks on the Alps and the Natural Park of Gran Paradiso. The historical city of Aosta can also be reached by cableway, that leave from a short distance from the hotel.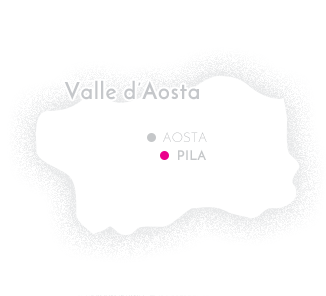 Restaurant
Buffet restaurant for breakfast, lunch and dinner. Our kitchen is fully equipped and our staff is trained for various food intolerances (specific foods not available which, if necessary, must be provided by guests). Kids menu.
Entertainment
Entertainment staff, with board games, tournaments and shows. Ski discovery with one of our entartainer. This wil be your stay at Club Esse Pila 2000.
Sports
Winter sports: More than 70 km of ski trails, with slopes for beginning, intermediate or expert skiers. Free riding and snow boarding trails with a half-pipe. Cross-country skiing, Alpine skiing. Fun Park. 15 ski systems (cable cars and chair lifts). Snow-shoeing trails.
Summer sports: Paths for mountain biking and downhill, free riding and cross-country biking, with a cycling stadium. Hiking. Free climbing, paragliding, balloon flights. Fishing. Adventure park.
Children and Teens
"Hero Camp" from 4 to 13 years old, operating every day from 9 to 18 except on Sundays. Play area, specialized assistance, creative workshops, game room and video library. Kids can have lunch together with entertainers with a supplement if in half board formula.



70 km of ski slopes next to the hotel





Choose the dates of your next holiday in Valle d'Aosta at the Club Esse Pila 2000. Hero Camp
The adventurous holiday of your kids
Hero Camp is an entertainment project for children started in 2011 and present in each Club Esse and all facilities with 'Fun for Life!' amusements. The mascot, a penguin called Pink Hero, and our Hero Trainers let our young guests experience a holiday within a holiday with leisure, sports, artistic and theatre activities inspired by themes of ecology and community… Learn more
All the Club Esse tourist facilities