Discover Palau, an Italian tourist destination in North-East Sardinia, and start planning your holiday in Gallura, which will remain in your heart and soul for its more than 20 beautiful beaches with clear waters, the majestic granite coast and much more.
Your holiday in Palau could start from the village, very pleasant to visit walking around, which in summer becomes lively and fun, and that boasts a land of unforgettable scenarios, such as the promontory of the Rock of the Bear, always a guide and witness of the sea dogs.
Thanks to this guide with all the tourist information and advices you need, you can fully enjoy your holidays in Palau choosing between the reserved and exclusive Club Esse Porto Rafael, destination of many VIPs and located at the foot of Mount Altura, the seaside resort Club Esse Posada Beach, or the residence Club Esse Capo d'Orso.
---
The most beautiful beaches of Palau
To start in the the best way your stay in Palau, there is nothing better than to take a swim in the beautiful sea that bathes the many beaches that have obtained the prestigious Blue Flag 2018, issued by the FEE ("Foundation for Environmental Education") to Municipalities and coastal areas that can boast excellent bathing water, quality services and a strong focus on environmental sustainability.
Why does this matter?
To achieve this prestigious recognition, imperative criteria must be respected, especially with regard to the excellence of bathing water. In fact regular water sampling must be carried out thorughout all the summer season to verify the efficiency of the waste water purification. Moreover, for the assignment of the Blue Flag, the site must have an excellent separate waste collection, proper management of hazardous waste, vast pedestrian areas, cycle paths, well-kept urban furniture, green areas and beaches with all services.
In this small and lively village in north-eastern Sardinia there are indeed 6 Blue Flag beaches, which should undoubtedly be visited all to fully capture the beauty of the waters that bathe the coast of Gallura: Palau Vecchio, the coast facing Stagno Saline, L'Isolotto, L'Isuledda (Porto Pollo), La Sciumara and the mouth of the river Liscia.
Here's the deal:
Palau is that municipality of Gallura, in the Italian island of Sardinia, that has about 25 km of coastline, with at least twenty dream beaches for all tastes. Small or large, reserved or frequented by VIPs and Bau Bau Beach, the dog beach that allows you to bring your 4-legged friends on holiday at the beach with you.
Starting from the west of Palau you will find the beach of La Galatea and the most famous, and perhaps the queen beach of La Sciumara.
Continuing on, you will meet Nelson's beach, which takes its name from the illustrious English admiral, who in the 800's stopped in the harbor of Mezzo Schifo with his fleet. All these beaches are easily reachable from the center of the charming town of Gallura.
Pushing you towards the northwest, near the Club Esse Porto Rafael, you will discover Cala Inglese, while if you love walking, between Punta Sardegna and Cala Serena you will meet the small beach of Cala Martinella, then Cala di Trana and its dunes, reaching up the paths that will take you to Porto Cuncato and Talmone.
That's not all
If you are a lover of surfing, you have made more than a perfect choice. In fact, the beaches of Costa Serena, Padula piatta, Porto Pollo and Porto Liscia – just past the isthmus for the Insuledda – are located in a stretch of Sardinian coast where are the winds to be the kings.
To finish your exploration of the most beautiful beaches of Palau, all that remains is to go in the east area, with the beaches of the Gulf of Saline: Saline beach, Svedesi beach, Porto Mannu and Cala Capra.
---
What to do and what to see on holiday in Palau
If you love shopping, or you want to bring a souvenir, a unique piece of crafts or just take a walk around a lively city center by the sea, then going on holiday in Palau it's just the perfect thing to do, beacuse from June 1st to September 30th, you will enjoy the evening market.
Walk, action and adventure go just fine with the holidays in Palau, because if you want to admire the view on the islands of the La Maddalena Archipelago, a walk to the Baragge lookout point can not be renounced.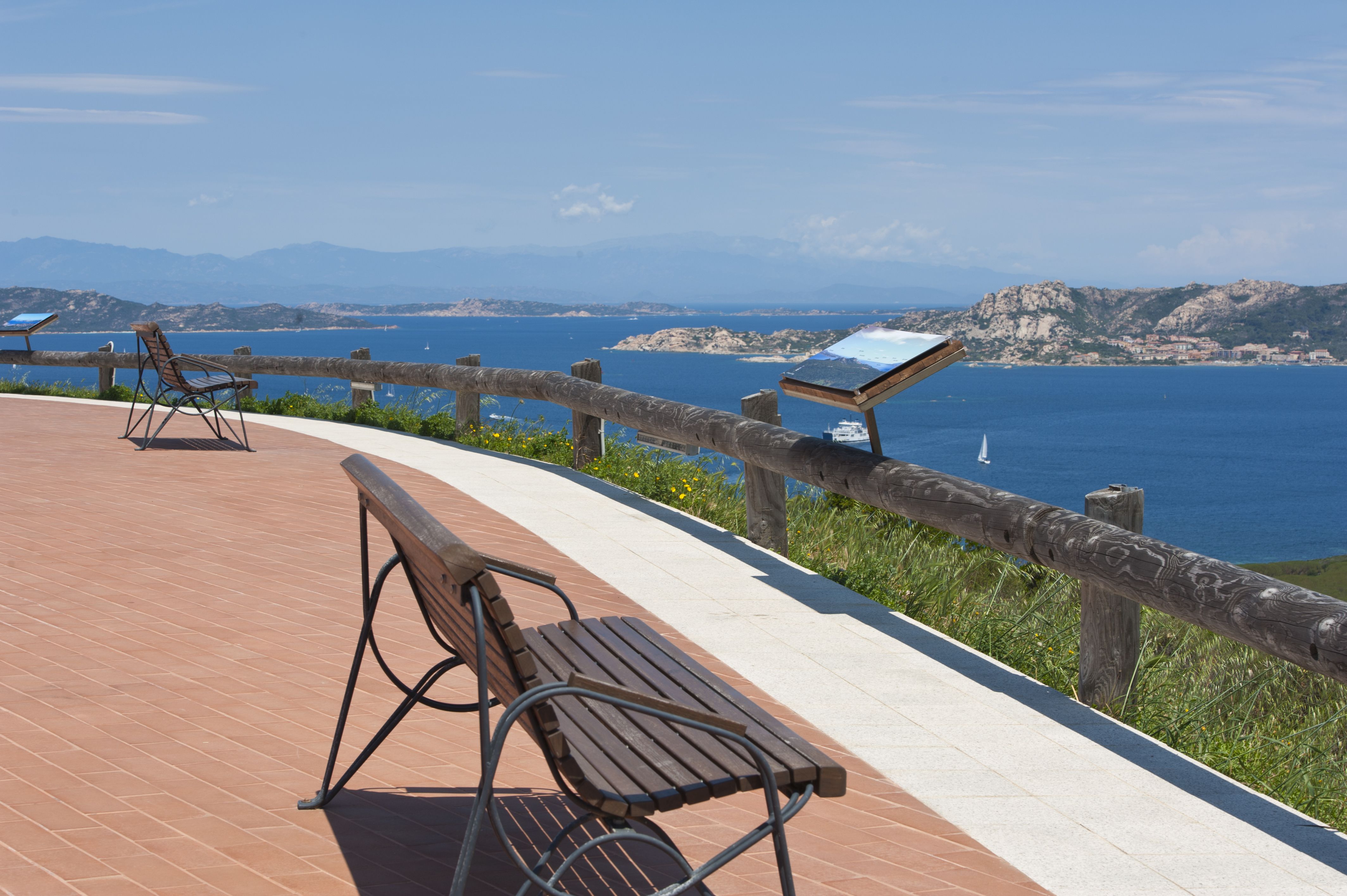 And what about doing a bit of wild trekking in Punta Don Diego and visiting the remote Talmone Battery, or perhaps doing a bit of healthy and fun water sports, like surfing, kite, sailing or maybe snorkeling, immersing yourself in the clear waters of the gulf.
After the one of Talmone you could pay a visit to the Battery of Monte Altura (according to many the most beautiful Fortress of Europe), less than 3 km from Palau, where there is also the most frequented resort by VIPs Club Esse Porto Rafael.
You can visit the majestic Roccia dell'Orso (The Rock of the Bear), National Monument since 1993 which dominates Palau: an incredible work of art sculpted by the winds. This rarity created by nature stands out at 120 meters above sea level, where the view of the La Maddalena Archipelago takes your breath away. You can enjoy everything at a modest price of 3 euros.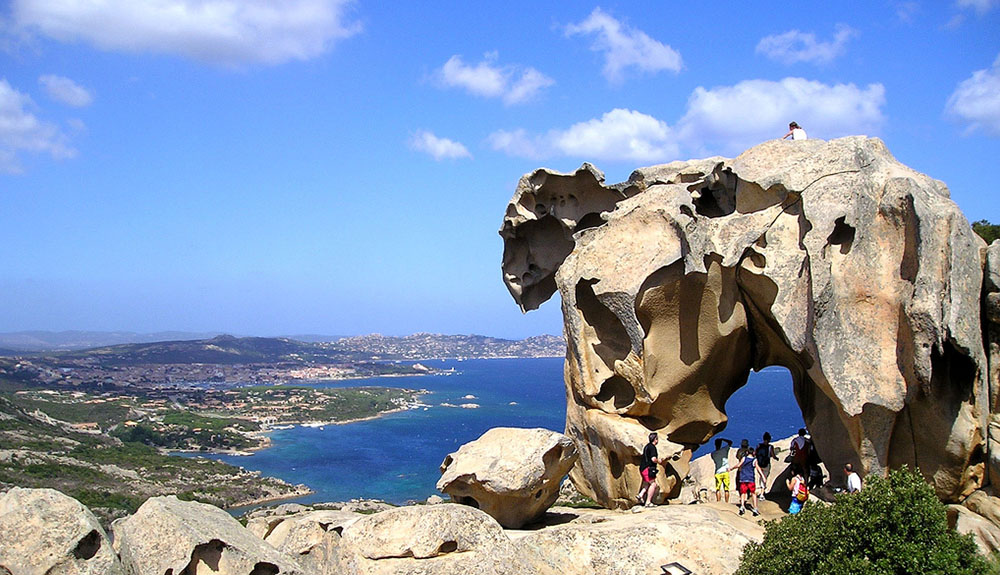 For museum lovers and for all those who are curious about the history of Palau, there is the Ethnographic Museum, where you will see some objects and finds coming directly from the Stazzi, typical rural buildings of Gallura. Really unmissable!
The best part?
On your holiday in Palau you can not miss a nice excursion to discover the Archipelago consisting of 60 islands surrounded by crystal clear waters and white beaches (or in some cases pink, like the protected and inaccessible one of Budelli) and very fine, aboard the boat Maggior Leggero.
This site is also a Natural Park and Marine Protected Area since 1994, and by sea you can reach the islands of Spargi, Razzoli and Santa Maria, where you should visit the lagoon of Porto della Madonna, of a beauty that you could not even imagine, a real natural pool.
And finally reserve a little time to take a ride through the streets of "Little Paris" (so it is called La Maddalena) and Caprera, where you will find the Garibaldi House-Museum and Cala Coticcio, with turquoise shades that will captivate your gaze..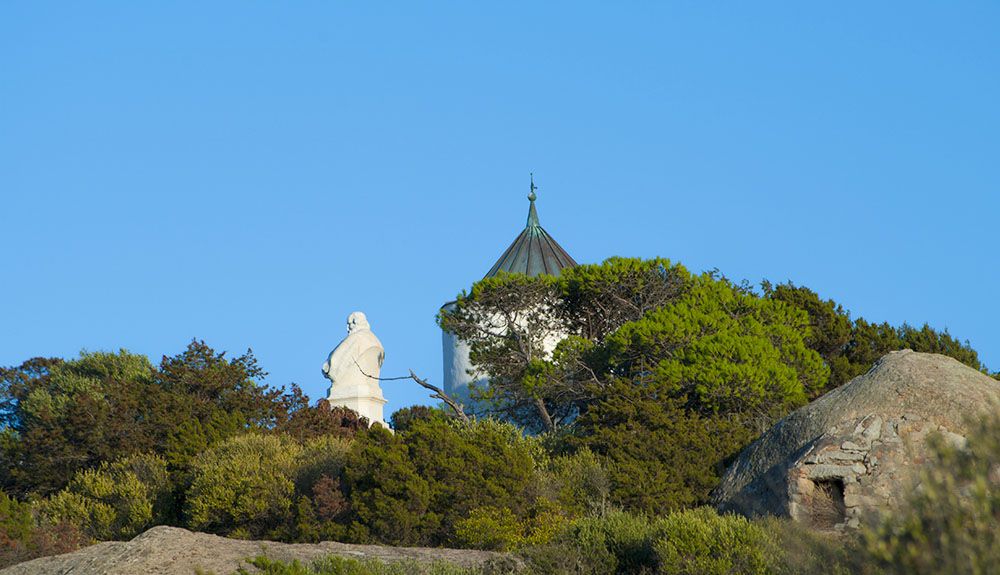 ---
On holiday in Palau with kids, visit Gallura with the whole family
In addition to the playground where kids can play located in the heart of Palau, during the summer this lively town of Gallura organizes environmental education workshops, shows, readings and outdoor games.
Surely, something that should not be missing in your "to-do list in Palau" is to cross the Gallura with your kids aboard the Trenino Verde della Sardegna (Little Green Train of Sardinia). An environmental and ecological experience unique to discover cork oaks, granites, and old stations that will make you travel back in time. Until mid-October it leaves from Palau towards Tempio Pausania at 9.30 am and return at 4.30 pm. The price for the entire journey is of about € 20.00 for adults a / r and € 10.00 for kids.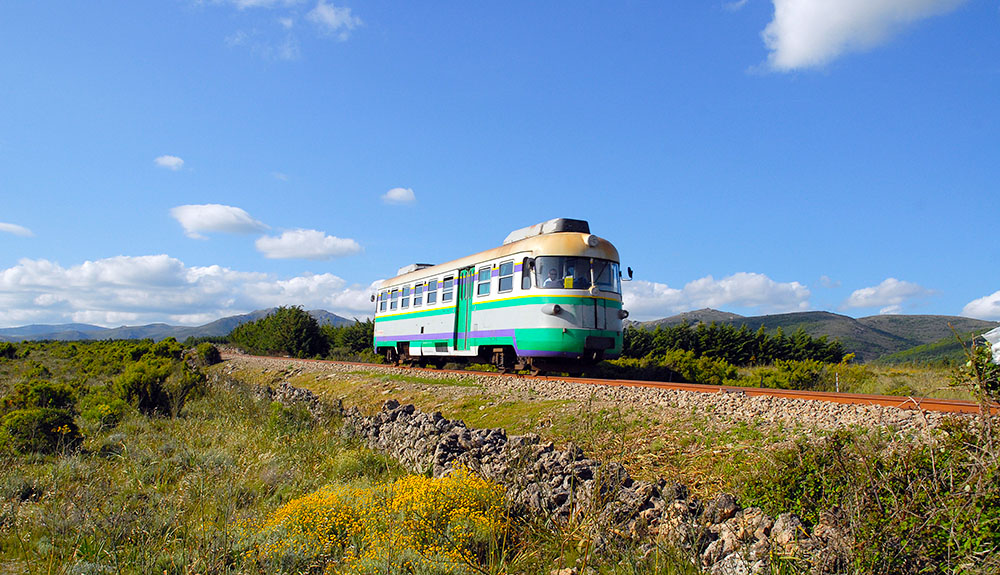 And if you want to have fun with your kids, visit the Acquadream, in Baja Sardinia (just minutes from the enchanting beaches of the Costa Smeralda), the first water park in Sardinia that this year celebrates 30 years of activity and that for this 2018 summer will open the gates on 16 June.
---
What and where to eat typical dishes of Sardinia in Palau
Being a tourist destination overlooking a beautiful sea and surrounded by a very rich gulf of fish products, on holiday in Palau you should certainly taste the freshest fish.
But there's a catch
The typical dishes of Gallura are also, and above all, meat-based dishes. First of all the "Suppa Cuata", which translated means the hidden soup, known by all tourists and Sardinian cuisine lovers as Zuppa Gallurese, a typical and traditional recipe prepared with stale bread, pecorino cheese and meat broth.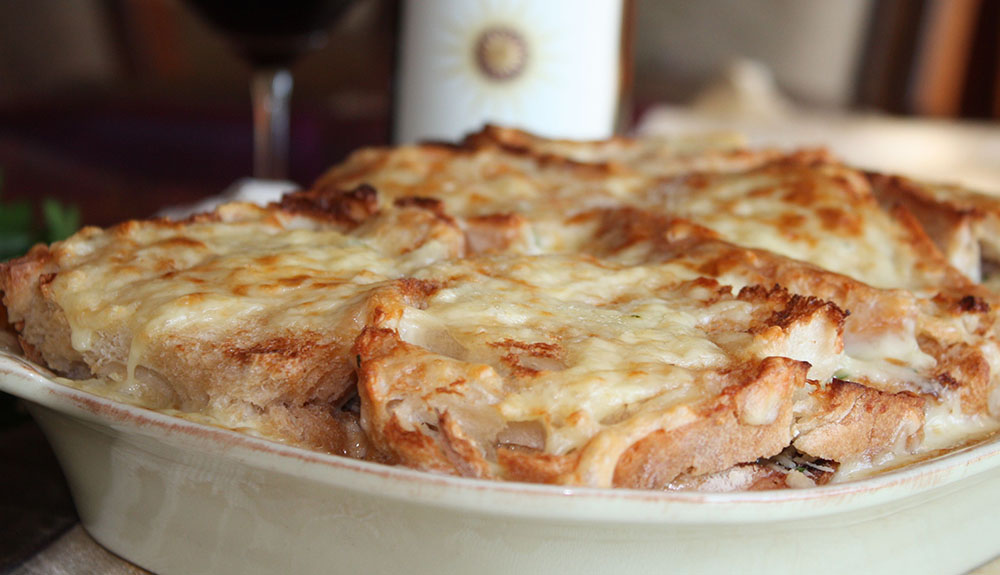 Taste "Li Pulilgioni Dulci", sweet ravioli filled with ricotta cheese and lemon and orange peel, served with a tasty and rich tomato sauce; or homemade gnocchi and tagliatelle, which can be found on the menus in Gallura with the names of "Li Chjusoni" and "Li Fiuritti".
Obviously you are in Sardinia, so the roast suckling pig can not miss in your holidays in Gallura, but the advice is to try also the "Carri and Coggjiu", delicious pork meat served with cabbage and, for those who like, "La Rivea", tasty entrails of lamb on a spit.
Remember to accompany all these dishes with the wines of historical cellars from Gallura, such as Capichera, Mancini and Vigne Surrau, and when you let yourself be tempted by the fresh fish dishes, taste them with Vermentino di Gallura DOCG. And to finish off your meals, Mirto and "Filu 'e Ferru".
---
How to get to Palau
By car
From the Olbia Costa Smeralda airport (50,3 km | Olbia – Palau).
From Alghero's Riviera del Corallo airport, take the SS 672 Sassari-Tempio and SS 133 to Palau (143 km | Alghero – Palau).
By bus
To reach Palau by public transport, we invite you to consult the Sardegna Mobilità website, o the arst one, regional transport website at the time of your departure, as schedules and routes may vary.
If you travel with ferries
The destination of the north east of Sardinia, a stone's throw from the Costa Smeralda and all its beautiful beaches, is waiting for you and with this guide with advices and tourist information you will live to the full your holiday in Palau.
READ ALSO: Sardinia: the best nightlife clubs and bars in Costa Smeralda
---
Or contact us by phone or email: