For its first mountain Club Esse Hotel  has chosen Pila, in Valle d'Aosta with its overview of the Mont Blanc and the Matterhorn. Over 70 km of slopes, and the most beautiful treks on the Alps and the Natural Park of Gran Paradiso. The historical city of Aosta can also be reached by cableway, that leave from a short distance from the hotel.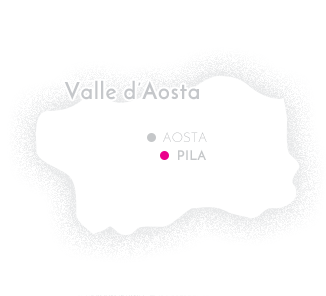 Restaurant
Our service allows all our guests the greatest freedom and creativity in combining flavours and quantities to suit their own personal tastes. Appetizers, soups, salads, sweets and fruit are on the buffet, while the main dishes are served 'French style' (the waiter serves at the table from a serving tray).
Each day we offer regional and international dishes with a broad selection of appetizers, first and second courses and sides, real Italian pizza, buffets of sweets at dinner and, once a week, a typical Aosta Valley evening; micro-filtered water is always included free of charge at lunch and dinner. A selection of local and national wines is also available.
Our kitchen is fully equipped and our staff is trained on various food intolerances, including contamination-free preparation of food for celiacs (provided by guests).
Entertainment
During your stay at Club Esse Pila 2000, you can enjoy the amusements provided by our entertainment staff, who present table games and championships, musical evenings, theatre shows and nightclub dancing.
Sports
Winter sports: More than 70 km of ski trails, with slopes for beginning, intermediate or expert skiers. Free riding and snow boarding trails with a half-pipe. Cross-country skiing, Alpine skiing. Fun Park. 15 ski systems (cable cars and chair lifts). Snow-shoeing trails.
Summer sports: Paths for mountain biking and downhill, free riding and cross-country biking, with a cycling stadium. Hiking. Free climbing, paragliding, balloon flights. Fishing. Adventure park.
Children and Teens
Hero Camp (from 3 to 13 years, further divided by age ranges) will allow our little friends to experience a holiday within their holiday, with specialised assistance, an equipped play area, a theatre workshop for kids, a toy library and a video library.



70 km of ski slopes next to the hotel





Club Esse Pila 2000
WHERE WE ARE
Directly on 70 km of ski slopes
Aosta at 19 km
Mont Blanc tunnel at 55 km
Airoport: Milano Malpensa at 197 km; Torino Caselle at 134 km Hero Camp
The adventurous holiday of your kids
Hero Camp is an entertainment project for children started in 2011 and present in each Club Esse and all facilities with 'Fun for Life!' amusements. The mascot, a penguin called Pink Hero, and our Hero Trainers let our young guests experience a holiday within a holiday with leisure, sports, artistic and theatre activities inspired by themes of ecology and community… Learn more
All the Club Esse tourist facilities