You've just got the holidays from your boss and you're in the seventh heaven when suddenly a doubt: where to go on holiday with pets in Italy?
No worries, all the Club Esse's resorts and hotels are Pet Friendly for your Puppy or your Kitten, so you can enjoy your beach holidays with pets in Sardinia, Sicily, Calabria and Abruzzo.
---
Pet Friendly services
Always attentive to all of our guests' and four-legged friends lovers' needs, we answered to the questions of all those who were looking for "pet-friendly resorts and pets allowed hotels".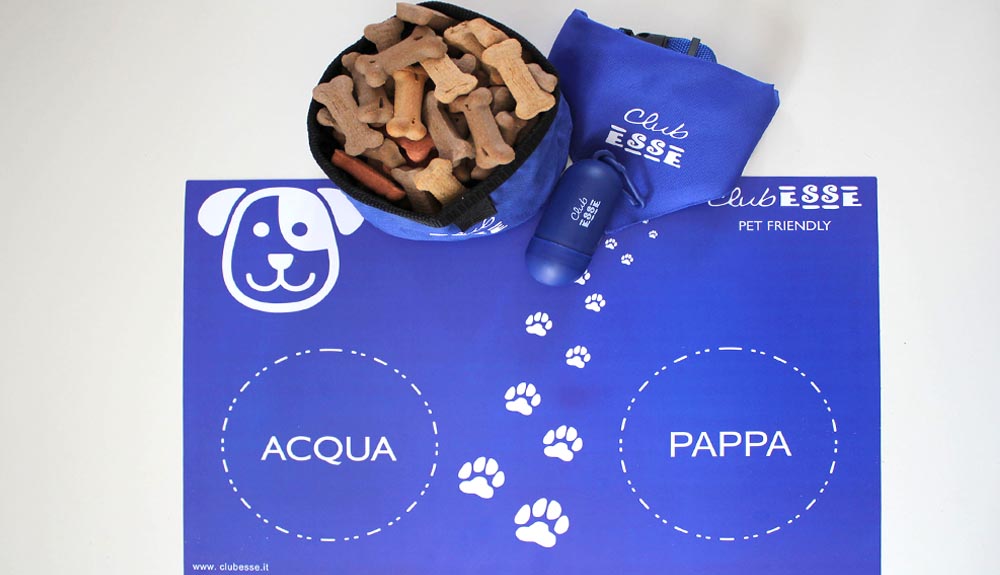 As a Pet Friendly-service we also provide the very popular Four-legged KIT, to make your dog's or cat's stay funnier, more practical and colorful.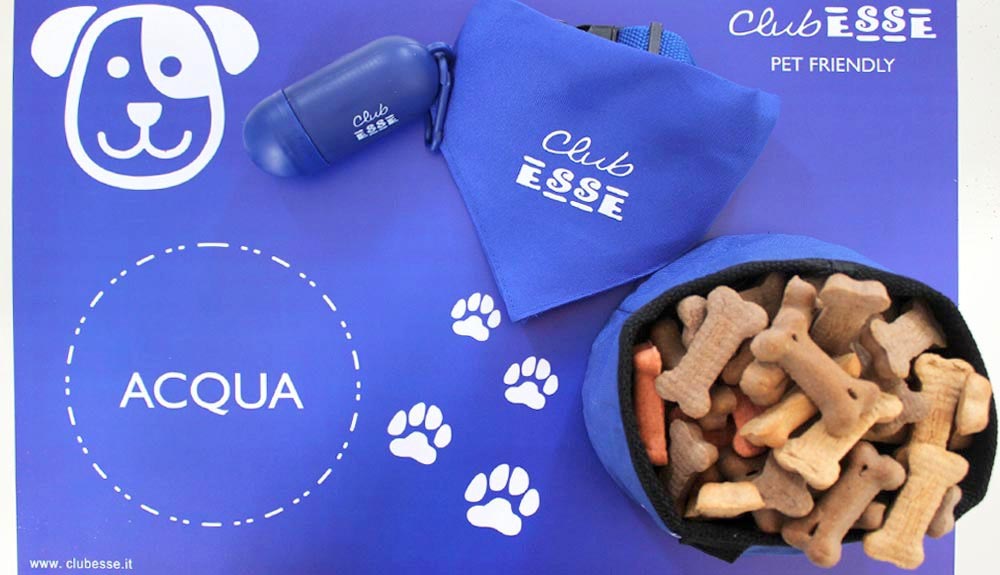 Holidays with pets are no longer a problem, because it will be enough to have health certification and the game is done; even your furry friends will enjoy a slup-up holiday.
---
Where to go on holiday with the dog or the cat?
All the Club Esse's resorts allow your small and medium size trusty furry friends up to 20 kg, starting from the Sardinian ones, going north to Valle d'Aosta, passing through the boot by Abruzzo and Calabria, until down south in Sicily.
Read the catalogue and find out all the facilities and resorts of the group, in order to be able to choose in complete relaxation where to bring your dog or cat.
No one will have to worry about having to leave his four-legged friend at home anymore, no heartbreaking goodbyes or sad looks, but only wagging tales and ears in alert.
Get in touch with our team to find out all the benefits of booking a 'four-legged holiday' with Club Esse.
Let your pet wag its tail
Dedicated areas, pet friendly KIT and many cuddles!
---
FIND OUT MORE BY PHONE OR EMAIL