Built from the renovation of an ancient tuna processing plant, which has represented the beating heart of Stintino, since its origins, back in 1885, when the Asinara fishermen settled here, the beach resort Le Tonnare develops in horizontal, on a large area of about 15 hectares directly on a wonderful stretch of sea, just 10 minutes from the 'Caribbean' beach of La Pelosa.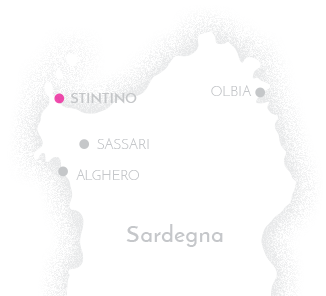 Restaurant
Our service is always buffet style and allows all our guests the greatest freedom and creativity in combining flavours and quantities to suit their own personal tastes. Each day we offer regional and international dishes, with a wide assortment of appetizers, first and second courses, sides, real Italian pizza, fruit and sweets. Theme evenings. Always included (unless otherwise indicated) at no extra charge at lunch and dinner: micro-filtered water, house white and red wine, ale. A selection of local and national wines is also available. Our kitchen is fully equipped and our staff is trained to handle various food intolerances and to prepare contamination-free meals for coeliacs (special foods not provided).
For children, every day:
RistoMini 'Hero's Banquet': special menu for children who can eat together with the 'Hero Camp' staff in a special area.
Baby feeding room: an equipped area dedicated to kids up to 3 years, accessible with no time limits, where parents can prepare baby food and find the main basic foods prepared in our kitchen without salt and using selected fresh products (meat/vegetable/fish broth, vegetable soup, small pasta, grated cheese, whole and part-skin UHT milk, yoghurt, processed cheese, seasonal fruit).
Entertainment
Il Club Esse Le Tonnare has large spaces perfectly functional to the activities of a large village. The contagious smile of the entertainment team accompanies our guests for the entire holiday with a rich program of shows, sport and activities that combines relaxation and fun in an atmosphere of joy and sharing.
All services are guaranteed from June 2 to September 22, outside of the indicated dates it's anyway available a 'soft' entartainment service with evening shows, tournaments, fitness.
Sports
Sports area with 6 tennis courts, five-a-side football pitch, 2 volleyball courts, bocce court, beach volley, canoes, games for kids. The use of sports equipment is free, upon reservation. Possibility to rent  rubber dinghies, cars, scooters and bicycles. Rich excursion program. Large swimming pool divided into 3 large sections, each of different depths, one of which is reserved for kids.
Kids and Teens
The penguin "Pink Hero", the mascot arrived from the ice, waits for our little heroes to entertain them with fun activities, artistic and sports and raise awareness on the themes of ecology.
Hero Camp (ages 3 to 13, further divided by age ranges) from 9:30 to 18:30 allows our little guests to experience a holiday within their holiday, with specially trained assistants, equipped play area, theatre workshop for kids, toy library with games, video library and relaxation area for the afternoon nap.
Young Club (ages 13 to 18) with daily gatherings for sports activities, dances, games and championships, a cabaret workshop, role-playing games and group games.



2 swimming pools for adults and 1 for kids

Free Wi-fi in the common areas



Five-a-side football pitch

Beach volley e 2 volleyball courts
Choose the dates of your next holiday in Sardinia at the Club Esse Le Tonnare. Hero Camp
The adventurous holiday of your kids
Hero Camp is an entertainment project for children started in 2011 and present in each Club Esse and all facilities with 'Fun for Life!' amusements. The mascot, a penguin called Pink Hero, and our Hero Trainers let our young guests experience a holiday within a holiday with leisure, sports, artistic and theatre activities inspired by themes of ecology and community… Learn more
All the Club Esse tourist facilities