Club Esse Porto Rafael Altura is perched at the foot of Monte Altura, just 300 metres from 'La Sciumara' beach and 2 km from the centre of Palau and La Maddalena Park. With its slightly elevated position overlooking the sea, Club Esse Porto Rafael offers its guests an exceptional panorama of the gulf and the Caprera and La Maddalena islands. Porto Rafael is considered a special destination by VIPs who prefer a low profile. This getaway known for its refined exclusivity has attracted many famous personages to spend their summer holidays here.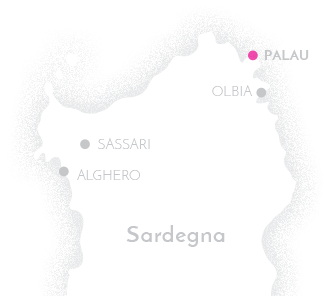 Restaurant
Breakfast service from 07:30 to 10:00 in an air-conditioned restaurant, next to the swimming pool and overlooking the sea and the La Maddalena archipelago.
Biberoneria: equipped baby feeding area, dedicated to kids up to 3 years old, accessible without time limits, where moms and dads can cook baby food and find the main basic foods prepared without salt from our kitchen with selected fresh products (meat / vegetable broth / fish, vegetable purée, pasta, grated cheese, whole and partially skimmed UHT milk, yogurt, cheese, seasonal fruit; gluten free food is not available).
Animazione
You will have the opportunity to get involved in the entertainment activities of the nearby Club Esse Posada (about 2 km), by purchasing the "Esse Card" package.
Sports and Services
Music bar; Possibility to participate in the activities of the nearby Club Esse Posada (about 2 km), purchasing the "Esse Card" package.
Custom ordering of magazines and newspapers. Free beach towels and prams (to be specified on the booking). Laundry service. Possibility of renting inflatables, cars, scooters and bicycles. Rich excursion program.
Children and Teens
Our baby feeding room is available at set hours every day, offering an equipped area dedicated to children up to 3 years old where mothers and fathers can cook baby food and find basic foods prepared in our kitchen without salt and using selected fresh products (meat/vegetable/fish broth, vegetable soup, small pastas, grated cheese, UHT whole and part-skim milk, yoghurt, processed cheeses, seasonal fruit).




Choose the dates of your next holiday in Sardinia at the Club Esse Porto Rafael. Hero Camp
The adventurous holiday of your kids
Hero Camp is an entertainment project for children started in 2011 and present in each Club Esse and all facilities with 'Fun for Life!' amusements. The mascot, a penguin called Pink Hero, and our Hero Trainers let our young guests experience a holiday within a holiday with leisure, sports, artistic and theatre activities inspired by themes of ecology and community… Learn more
All the Club Esse tourist facilities